Father Joshua gained the initial awareness of his special healing abilities early in his life. At an early age while lying in the hospital he noticed an infant in an oxygen tent next to him. He knew that if he could touch the infant he could be healed.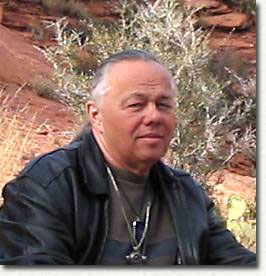 That was the first initial awareness he had and there were many more to come situations that arose growing up as a child. Since that time he has been aware of the special gift called Psychic Surgery. Father Joshua has spent his life listening to his inner voice of guidance, and sees himself as a channel, an extension cord between you and the Holy Spirit. This connection with Spirit, felt from the heart center, allows healing energy to flow freely, which in turn allows the emotional, mental, spiritual and physical bodies to align themselves. Through Father Joshua's experiences, all illness stems from your life experiences you have had in the past. Healing becomes a question of faith and trust, as well as how much you can simply forgive and let go of past dramas. Trust and open your heart to life.
Through his healing and teaching gifts, Father Joshua has presented his spiritual insights and know ledge about emotional and physical health to all that come before him. Father Joshua has been featured on "Sixty Minutes" and other radio and televisions shows. For over three years Father Joshua hosted his own his own radio show From the Heart Healing on KFNX Radio.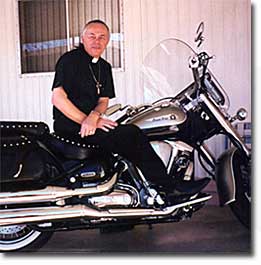 Father Joshua begins each healing sessions with prayer and asking for help and guidance from the Holy Spirit, Angeles, and Spirit Guides that assist Father Joshua in the healing room. Prayer is a very important part of the healing session. He explains that during the prayer he is filled with the Holy Spirit. It is after he finishes his prayers that he looks down to his hands and arms they are no longer his. What he sees is the hands and arms of the Lord Jesus Christ. Although he is able to talk and communicate with you as he is working, he is in an altered state that allows the Holy Spirit to work through him to allow the healing to take place.
Father Joshua believes we are all one family and his compassion reaches out to all religions and spiritual beliefs. He has travels to many places throughout the world over the last thirty years such as; Canada, Europe, Middle East, Asia, New Zealand, and extensively throughout the United State, Alaska, and Hawaii.