Energy Point Healing
by
Father Joshua
Energy Point Healing – is a modality that combines energy and specific healing points located on the body. These specific points when worked on help to clear blocked trapped negative energy. This allows the body to restore the balance of positive energy to various organs and systems of the body.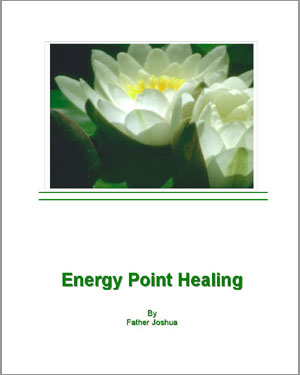 By working these specific points it will bring in balance and harmony. When balance is restored to the emotional, physical, and spiritual bodies, there is no room for negative energy to reside; therefore illness will not have home.
Who Uses This Information?
Licensed healthcare practitioners, or anyone who wants to learn to help them self or others uses Energy Point Healing. This information was divinely given to Father Joshua and a few of his physician piers over the years. They all have used this information in their work over the last thirty years. There are over a hundred different points. For example some of the points address the following; raise or lower blood pressure, MS, glaucoma, balance all major organs, strengthen ligaments, balance blood sugar, stop internal bleeding and much more…
$30.00 plus shipping.